Home
›
Community news and events
Friday update 12 January 2018
Giovanna_BCNA
Administrator, Staff, Member, Moderator
Posts: 563
✭
Hello everyone and welcome to our first Friday update for 2018. Happy New Year! Hoping you had an enjoyable Christmas and New Year, spending time with loved ones, resting, relaxing and recuperating and doing what you most enjoy over the summer holiday break.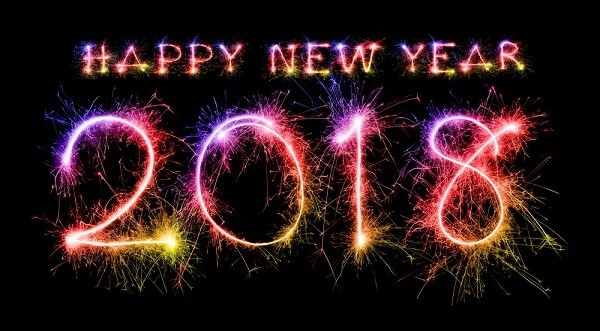 The online network had a busy month in December with 69 new members joining our network and online discussions. I have listed the usernames below and extend a very warm welcome to all of you. As many of you have already found, the forum is a very supportive environment where you can ask any question and one of our members will respond. I wanted to extend a huge thank you to all of our amazing community leaders within the online network who ensure that new members are made to feel welcome and comfortable to post whatever is on their mind.
@SandraP, @Hello5678, @jgameau, @sickgirl, @Manuka, @Fi_Good, @Mermaid, @OctaviaB, @Shannadoo, @DLS, @finisterre, @Fantastic4, @Lillipop, @Alouisie, @Maggienbub, @Valentine, @Sister, @Memegran7, @Koukla, @Jobeth, @James UV, @LaurenW, @Megan Kate, @e100245, @missy112, @Rella, @Yellowflower1, @Melisabel, @Life, @Mum36, @Flaneuse, @sgowri, @ordinarygrace, @eyoun26, @Martine, @Learning, @Mollygirl, @Lalatoppy, @Anne65, @Klisa101, @Lisa Janelle, @Jax194, @Roxette69, @CathieN, @sandy08, @Spillsy, @Lera, @Champers69, @Lake Mac, @JaniceNov2017, @Ochithenoo, @Gilli kodj, @Fee fee, @Nicole 69, @Shiro, @Wildplaces, @Sy, @Katiejane777, @MarieCurie, @Jd, @Caro Sialater, @Daisy_01, @Patzy, @soyabean, @sangeetamo, @FrauCeeCee, @arcenciel, @Pretty, @Wendy_45
So far in January we have had the following new members join:
@junita55, @Neetal, @Lisa1965, @Braveheart60, @SandraAnn, @HJHall59, @Vivpo, @Mer, @QueenLiz, @Cinnamon, @tonpucks, @Slambaart, @duxx1234, @Juliette, @LeahAliceRose, @CrankyBron, @three tits, @deepti.sinha, @LuciJ, @Nikkilee, @Stonea88, @bakerr, @robbiejohn, @Squeaky Sue, @Tracdrun, @LisaAnne, @Pug-lover, @JoB
Some housekeeping that will ensure that you are able to find your way around the network and feel comfortable posting. See the attached link below called 'The what and how thread'. Don't hesitate to send me a private message if you are not sure about posting, @Giovanna_BCNA.
The what and how thread
http://onlinenetwork.bcna.org.au/discussion/14879/the-what-and-how-thread/p1
Community highlights
Every week we have so much variety in the posts being shared in the online network. These can include questions about treatments, updates on how things are going, and celebrating milestones. Here are some popular conversations you might have missed:
· New side effects from Paclitaxel
In the news….

BCNA has been offered complimentary tickets to a new film called 'Film Stars Don't Die in Liverpool', in which one of the characters is facing breast cancer. We wanted to share this special offer with you. The screenings run from 5 Feb until 12 Feb – click the link below to see when a cinema close to you will be showing the movie. We have instructions and a link below to download tickets. If you experience any issues, there is also an email address to contact.
FILM STARS DON'T DIE IN LIVERPOOL - Complimentary Film Preview Tickets
Transmission Films invite you to a special advance preview of FILM STARS DON'T DIE IN LIVERPOOL at a cinema near you! Based on a true story, the film follows the playful but passionate relationship between Turner (Jamie Bell) and the eccentric Academy Award®- winning actress Gloria Grahame (Annette Bening) in 1978 Liverpool. What starts as a vibrant affair between a legendary femme fatale and her young lover quickly grows into a deeper relationship, with Turner being the person Gloria turns to for comfort when she is diagnosed with breast cancer. Their passion and lust for life is tested to the limits by events beyond their control.
FILM STARS DON'T DIE IN LIVERPOOL is released nationally on March 1.
You can watch the trailer here: https://www.youtube.com/watch?v=cnE7jdOfp3E
HOW TO DOWNLOAD YOUR FREE TICKETS:
Click the following link: http://www.showfilmfirst.com/pin/802041
Select the cinema of your choosing by clicking the circle to the left of the cinema list
Select the number of tickets you want from the dropdown menu next to the purple REGISTER/LOGIN button.
Click the purple REGISTER/LOGIN button
When prompted, enter the code 802041
Click the purple CONTINUE button
Fill out the parts of the form with * next to the fields, then click CONTINUE
Then continue to hit continue until you see the PRINT TICKET button
If you have any problems with getting these tickets, email [email protected] and they will be able to help you.
Online Q & A Session
We have noticed there has been quite a lot of talk in the 'Let's talk about vaginas' group about the real sense of grief and loss over the impact of breast cancer on your sexuality and that there are also lots of unanswered questions for you. We are interested in inviting a specialist to have an online Q & A session with the group sometime in February and were wondering if you would be interested in this? Let us know your thoughts and if there is enough interest we'll get onto organising this asap!
http://onlinenetwork.bcna.org.au/discussion/17851/online-q-a-session#latest
BCNA Ambassador Stuart Diver.
We are very excited to tell you that Stuart Diver has come on board as a BCNA Ambassador in 2018! Many people will remember Stuart as the Thredbo Resort landslide survivor but what a lot of people don't know is that Stuart lost his second wife Rosanna to breast cancer. Stuart knows first-hand how important it is to have support and information when a family is faced with a traumatic event. This year Stuart will be talking at BCNA events and online about how he has coped with traumatic events in his life to help others facing a similar situation. We are very proud to have Stuart join our network and help support Australians affected by breast cancer! See the link below.
https://www.youtube.com/watch?v=Clmq8Of99tg
BCNA Helpline 1800 500 258
If you have any questions, concerns or require any further information or support please call 1800 500 258. The Helpline is open Monday, Wednesday and Friday from 9 am till 5 pm EST and Tuesday and Thursday from 9 am till 9 pm EST.
Have a good week everyone,
Giovanna