My Otis Retreat

arpie
Member
Posts: 6,735
✭
Hubby and I arrived back from Thredbo on Sunday - after 9 days away - including 5 days in Creekside, the Otis Foundation retreat in Thredbo.
We stayed in Sydney for the first night with my brother & SIL, then down the coast to Batemans Bay with another friend ....who has just taken delivery of a gorgeous miniature schnauzer! Talk about drop dead gorgeous!
Creekside is wonderful!   A massive 4 bedroom home with 3 bathrooms, large lounge & dining rooms & gorgeous outlook to the mountains ..... it wasn't as cold as I thought it might be (that may be changing this weekend tho, with the big cold snap passing thru!)
I scored the master bedroom on  my own (as hubby snores & I figured I may as well sleep 'well'!)
One of the guest bathrooms - There was even a Sauna! (We didn't use it tho!)  
The river (and golf course) was just a short walk away & I flicked some fluff, to no effect!  (I  am a better salt water fisho than fresh!)
One day was a tad wet, so the boys went for a swim instead
I found this game in the Sallies - and it was the HIT of the trip!  Everyone wanted to play it!!  The 6 piece lengths bend at specific spots & can be positioned in any way they bend, on the board!  You try & match the pics below.  Some were VERY easy - but when up in the Senior & Wizard puzzles - VERY tricky!
This was where the Thredbo disaster was - when the hill gave way & 2 or more Lodges cascaded down the hill, killing 16.  
A very sobering moment.   Nothing will be built here, ever.  Stuart Diver still lives in Thredbo with his daughter.  He lost his 1st wife in the avalanche - and his 2nd wife to Breast Cancer.  He is a spokesperson for Breast Cancer.
A solitary fly fisho!!  The trout were just behind those rocks in the front!   LOL
We saw some thumpers in this run - my brother & SIL spotting them!!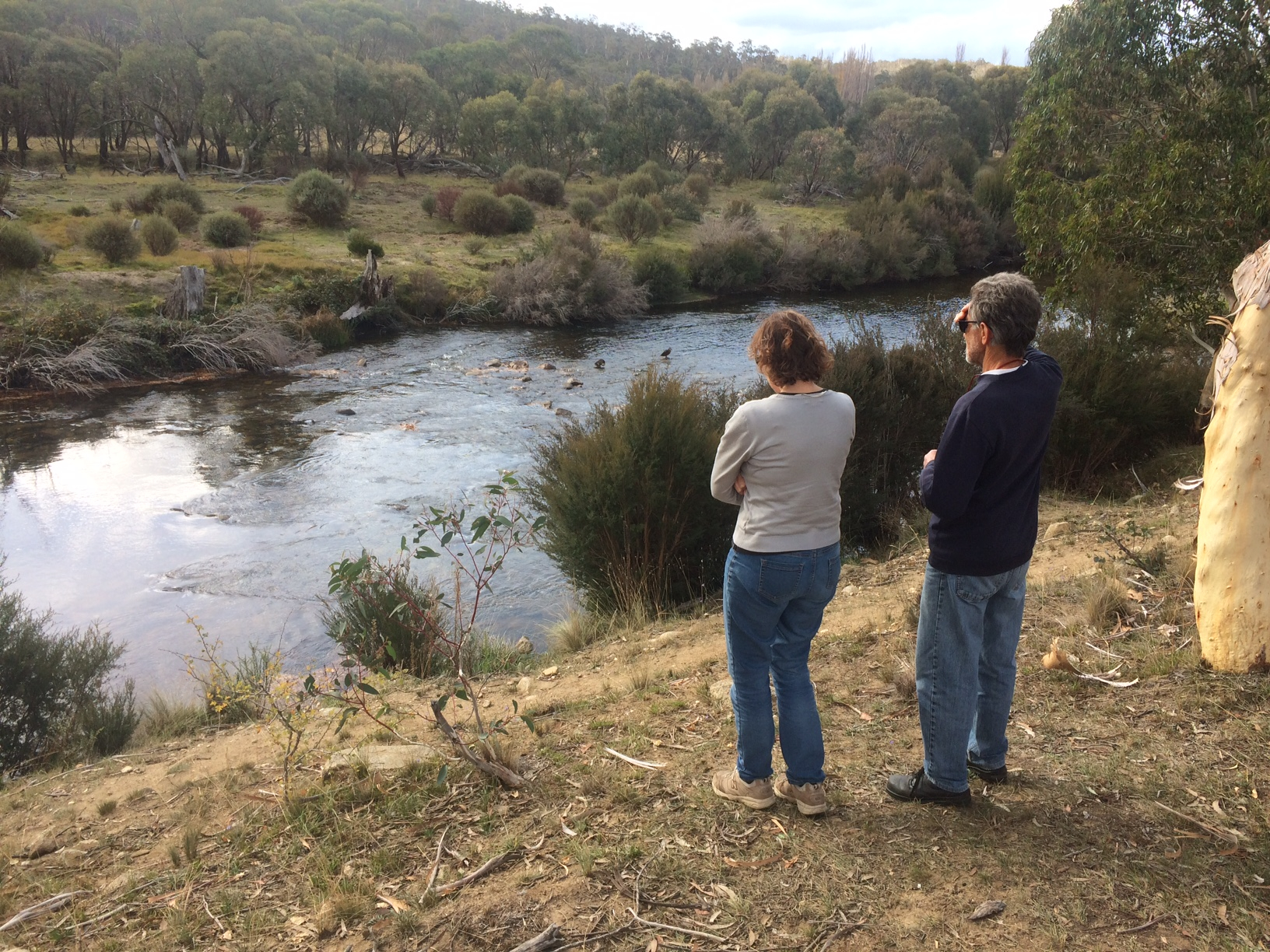 We saw a heap of animals - deer, goats, gorgeous mountain birds ... it was just lovely getting out & communing with nature
We had a glorious time down there - and plan on going back to investigate it further, probably using Jindabyne as the base - as it is more reliable with the weather (and has the lake so I can put my kayak in for a fish instead of being shore based only!)
I did lots of walking too, which surprised me!  Tho the weather didn't allow us to go up & do the Kosciusko walk (thank GOD!) as the mountain tops were closed in every day.  We saw a family of 6 coming down in the chairlift in the pouring rain one day - it didn't look like fun to me!!
It is just wonderful that families like the Humphries make their 'holiday homes' available to us - and reading some of the comments from previous recipients - it was all very moving.
If you haven't looked into an Otis Retreat - I would urge you to.  It can be for you alone, or you & your family and/or friends ....
they have retreats available in most states (except Tassie and NT.)   I understand there are not many in WA  
   The only cost to you is 'getting there' and providing your own food and drinks.  Everything else is catered for.
Take care xx
Tagged:
Comments