Security Upgrade - We will be asking everyone to reset their password on the 13th September 2023. To read further information please
click here
Friday Update - 2nd June 2023

Mez_BCNA
Administrator, Staff, Member, Moderator
Posts: 675
✭
Hello Online Network members,

Here is a picture from my morning wander: 

Keep warm and enjoy the update! 

Community Highlights
In May the Online Network had 61 new discussions; 317 new comments and 14,707 visits to the community.
Popular Forum Discussions 
If you have missed some of the most active discussions in the past month, you can check them out via the links below:


Posts by 'Category Name' May 2023



Community News
BCNA Pink Bun Campaign
BCNA's 'Pink Bun' campaign ended on Wednesday and we hope you were able to visit your local Baker's Delight during the month of May. Stores were transformed in support of BCNA and Australians affected by breast cancer (The final amount raised will be announced soon). You can watch our Bakers Delight franchisees Donna and Kim's stories below:  

Field of Women 2023

We have a date!!! The Field of Women is back, and we want you to join us. 
On Sunday 20 August, before the Round 23 AFL Pink Lady match between Melbourne and Hawthorn, over 10,000 people will walk onto the hallowed turf of the MCG to form the Pink Lady.  It's been five years since the last Field of Women and we can't wait to stand together once again, united in support of everyone affected by breast cancer and remember those we have sadly lost.  Pre-sale tickets are available for a limited time at 10 per cent off the standard ticket prices. Buy tickets at https://www.fieldofwomen.org.au  
Use promo code BCNA10 and click 'Apply Code'. 
Providing psychological interventions and support to patients and their families who have a cancer diagnosis (BCNA Health Professionals News)
Patients with a cancer diagnosis have significant needs that extend beyond just physical – it's hugely emotional, psychologist Chloe Oliver told a special BCNA Information Forum - Living Well with Breast Cancer – held in Darwin in May.  Chloe has spent the last seven years working in the field of psycho-oncology and palliative care and is based at the Alan Walker Cancer Care Centre (AWCCC) at Royal Darwin Hospital CLICK HERE to read further.

New nurse joins McGrath Foundation's mission (For our Geelong members!) - Geelong Times 
People with breast cancer in Geelong and surrounds can now benefit from the expert care and advice of the latest McGrath Breast Care Nurse in the region, Jess Morgan CLICK HERE to read further 


Webcasts
Do you live in Western Australia? Because we're bringing our Living Well with Breast Cancer information forum to Karratha (20th June) and Bunbury (22nd June).
At the information forums you will:  
- Hear from experts on various topics including wellbeing and treatments  
- Connect with others going through a similar experience  
- Find out about local support  
- Discover BCNA resources and services.  
To register or for more information about either event, click on the following links: 
Karratha Information Forum:
https://bcna.live/KarrathaInfoForum
 
Bunbury Information Forum:
https://bcna.live/BunburyForum


Books/Movies/TV Series/Documentaries
As the Field of Women on the 20th of August 2023 approaches, I thought it would be nice to share this heartwarming video from 2014: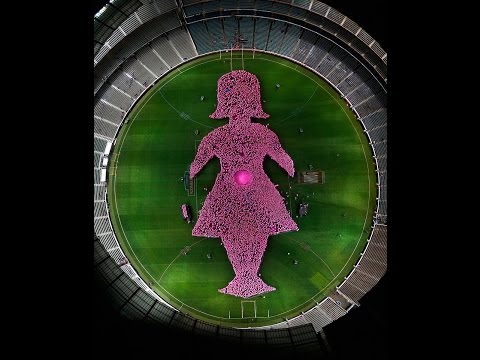 https://youtu.be/gtnzIUvfp68
Take care everyone and if you have any feedback please feel free to comment below or send a private message.
"Individually we are one drop but together, we are an ocean" - Ryunosuke Akutagawa 

Tagged: