Home
›
Community news and events
Friday Update - 2nd of September 2022

Mez_BCNA
Victoria
Administrator, Staff, Member, Moderator
Posts: 348
✭


Friday Update 2nd Sept 2022

Welcome to September and the start of spring everyone.
Hopefully you have all received your emailed copy of The Beacon. I will share details in this update on where you can read the latest edition. I will also touch on the 'Living well with breast cancer' online forums; policy and advocacy news; and some of BCNA's upcoming October fundraising campaigns.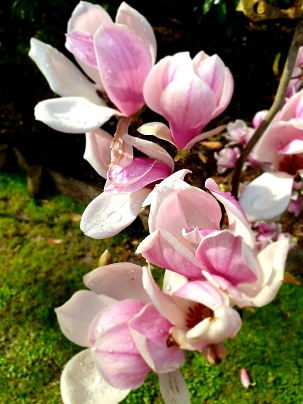 My Magnolia is certainly blooming bright in the rain today. Has spring sprung in your local area?


Community highlights
August Online Network activity   
In August the Online Network had 27,679 visits to the community; 103 new discussions and 548 new comments. 
Popular forum discussions
Members new and old may have missed some of the forum discussions that have been most active the past fortnight:
1. This week
3. DMX, Flat (no reconstruction) and Loving it
4. Grade 3
New Groups
Rural and Remote This is a private group to connect with others living in rural and remote areas across Australia and are affected by breast cancer. A place for discussing topics and issues with people who have similar experiences in accessing treatment and support.
Posts by 'Category' Name' 20 Aug 2022 – 2 Sept 2022





Community News
BCNA Policy & Advocacy News - 26 August 2022
This week BCNA was disappointed to learn that the Pharmaceutical Benefits Advisory Committee (PBAC) did not recommend Enhertu for subsidy on the Pharmaceutical Benefits Scheme (PBS). You can read the full article via the link Enhertu not recommended for PBS
The Beacon
The latest edition of BCNA's online magazine The Beacon is available now via the BCNA website!
The Beacon features the latest BCNA and breast cancer news, fundraising and community highlights, as well as personal stories.
In this edition two women will share their experiences of living with metastatic breast cancer, you'll hear from a woman who has been diagnosed with breast cancer twice and had a different experience the second time round, discover strategies to help you manage long-term side effects of breast cancer treatment and learn about your rights when it comes to health insurance. Plus, much more!
Click the link to read the latest edition and don't forget to subscribe to ensure the next edition comes straight to your inbox. https://buff.ly/3pZmofp
Event - Living well with breast cancer online information forum
During the week, BCNA hosted online Information forums for people living with breast cancer and their supporters. You can now watch the sessions on-demand:

Living well with early breast cancer

Watch:
 Please 
click here
 to watch on-demand 
Program: 
Please 
click here


Living well with metastatic breast cancer

Watch: Please 
click here
 to watch on-demand 
Program: 
Please 
click here


The third and final online session of the series in relation to 'Health and wellbeing' will be held on
Thursday 8th of Sept @6:00pmAEST
. Please
click here
to register
Red BCNA Saver Plan - October campaign
Red Energy has been a partner of BCNA since 2015.  Red's BCNA Saver plan donates up to $120 a year directly to BCNA. That's $5 for electricity and $5 for gas each month, on behalf of every residential customer on the Red BCNA Saver plan.*
Over the past 18 months Red Energy has contributed over $170,000 to BCNA on behalf of customers on a Red BCNA Saver plan. You can help support BCNA by signing up to a Red BCNA Saver plan today. https://www.redenergy.com.au/products/victoria  *Eligibility criteria and conditions apply. Basic Plan Information Documents available at redenergy.com.au/bpid
Sussan and Berlei – October campaigns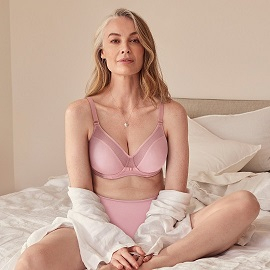 Through October, our wonderful Major partners Berlei and Sussan are running two very special campaigns to support BCNA. 
Berlei's Pink Bra Campaign will again donate $10 from the sale of every product in their new Pink Bra collection. 
Sussan will also donate $10 from their new season pink t-shirt and $20 from every pair of specially marked pink Pyjamas sold, to help raise awareness of BCNA and the support we provide Australians affected by breast cancer.  You can find these fabulous items instore and online at Berlei.com.au  and Sussan.com.au.  
Cancer Council WA – Life Now exercise and meditative course
Cancer Council WA's 'The Life Now Program' offers introductory Exercise, Meditation, Mindfulness, Tai Chi and Yoga courses at locations across Western Australia and online. You can read more about the benefits of exercise, mindfulness and stress management in BCNA's My Journey articles Mindfulness and breast cancer; Exercise: why, what and how?    
World-first DNA screening study
Melbourne's Monash University will lead a national screening program of at least 10,000 people aged 18-40, who will be tested for genes that increase the risk of certain types of cancers and heart disease that often go undetected. Read further details via the link Monash University leads national DNA screening for cancer and heart disease with saliva test | Daily Mail Online


Books/Movies/TV Series/ Documentaries
No Full Stops: A Memoir - Louise James
Author Louise James shares her personal journey, healing, and transformation. Offering rare insights into the often unspoken and unknown impact cancer can have on your body, mind, relationships and life, we get a glimpse into the reality of a cancer diagnosis, treatment and ultimately survival, set amongst the daily routines and dramas of family life.
Farewell for now everyone and if you have feedback or any concerns while online, please contact one of the moderators -  
@Jenny_BCNA @Carissa_BCNA @Pat_BCNA @Mez_BCNA
If you need to speak with someone regarding your concern, please call 1800 500 258 alternatively, you can email [email protected]
Take care,
The mod team – Mez, Carissa, Jenny, & Pat
"Spring makes its own statement, so loud and clear that the gardener seems to be only one of the instruments, not the composer." – Geoffrey B. Charlesworth
Tagged: