Why not join the Living with metastatic private group? Access group via the link
here
.
Milestones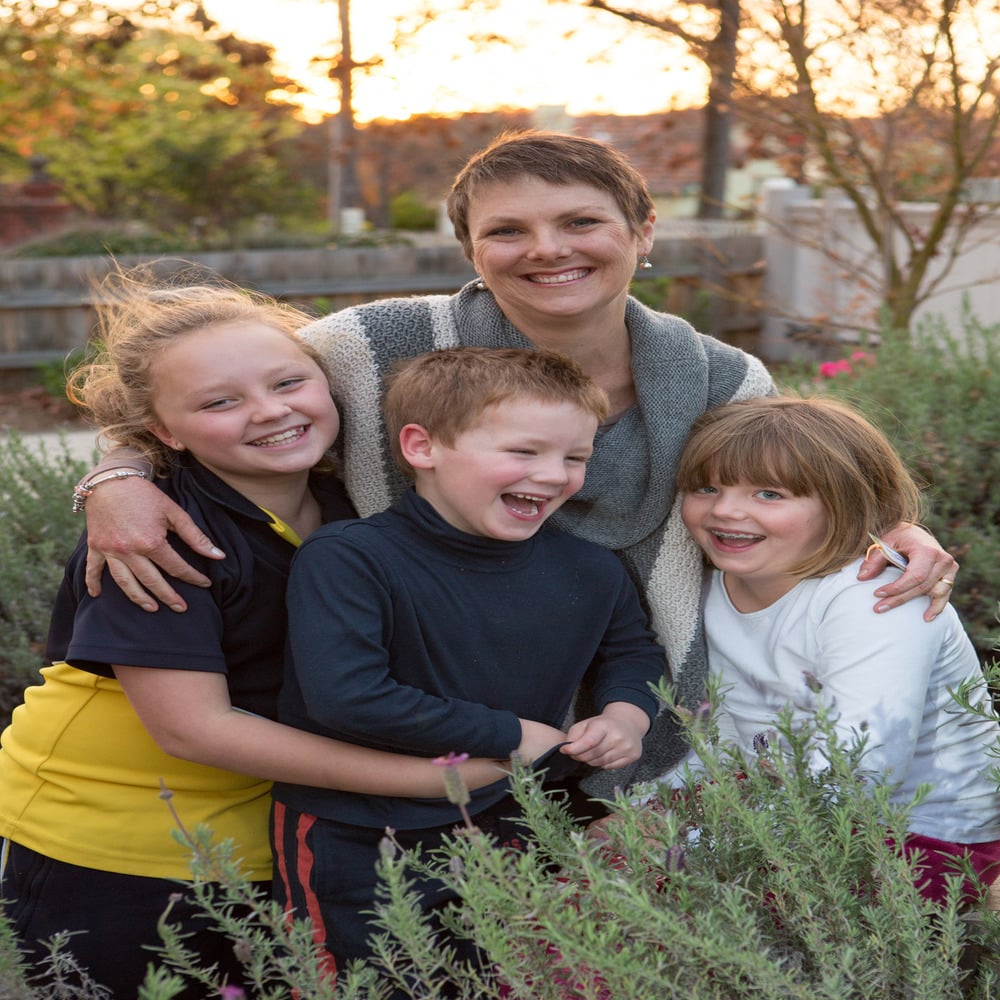 My dear Alex is now 8 - my funny, sweet stubborn little girl - who has a grateful list most nights that is so long I sometimes have to say - enough now - keep something for tomorrow night! Finished Year 2 and onto year 3 next year - a fashion plate, you were not happy this afternoon as I brought to wrong bathers for you to swim in!  I love you more than you know right now but one day, if you become a mum you may begin to understand just how much I love you and how heartbreaking it is somedays to just live knowing everyone thinks I am going to die young. Other days it just seems like a dream still and I am waiting for the letter or call to tell me the mistake that they have made - I'll stick with that feeling for today :-).
Gus my "popular, caring and sensitive little boy" (the words of his kinder teacher) you have now finished kinder - I'll never sign in a kinder book again.  This week you wore your prep uniform to kinder to practise (and I had to soak it in napisan every night!) - you want to be grown up so badly but you are not so keen on having to sit at a desk and learn to write.  I teared up today - not because I am sad my baby is growing up but because i am so grateful I am here right now.  I do wander into that place that's darker and I saw the year 4's all excited about leaving and heading to the big school and I thought, will I be here to celebrate with you? 5 years is a long time, I want to be here to shake your hand in 13 years when you graduate.  I know that is stretching it - it will take a miracle, but miracles do happen - maybe i will be one of them - sometimes I truly believe that I can be - why not? You threw a doozy of a tantrum the other night - it went on forever, all over the tomatoes in the dinner - I didn't give in - I can't keep giving in - I am still your Mum - you were tired and once you calmed down we read a story and you went to sleep (yep without the dinner or dessert) then I cried - why can't it just be fun times - but it can't if we are normal - it's not fair that I won't get to have my big boy, taller than me hug me and tell me how much he loves me all grown up - well that's where my head was anyway - you can take the tanties and the like as you know they will stop and you will reap the reward of good parenting with a well rounded adult except I probably won't live to see the well rounded adult and my likely death will throw a spanner into that wheel too.  I know how wonderful my husband and family and friends will be. I know I will be an example to my kids of determination, mindfulness, resilience etc - but odds are I won't be there - and that's what sucks.  
Now that's all really negative - but it's where my head goes sometimes.  Can you guess - yes, scans are around the corner. Monday in fact. Bugger, bugger, bugger - the joy of trials - I'd put it off until after Xmas except that the trial protocol is every 6 weeks.  I have no bloody idea what the scan will show - I can't guess anymore I've been wrong too many times.  
I'm living - I'm enjoying living.  I have a wonderful new car - a dream car - a convertible.  I don't care who thinks it's flashy or ostentatious.  It is very me and fits me and the kids, the schoolbags and we all have our caps and sunnies and put the radio on and enjoy the sunshine.  It's material - I don't really care about the material but I thought - why not? I'm still eating really well,exercising (when I can as it is crazy busy at the moment) I still feel good apart from the invisible enemy fatigue.  The treatment is not without it's side effects but they are tolerable - would love this treatment to last for years and years and years! 
One other thing I've wanted to say is about the language surrounding cancer.  Cancer is very unique and individual to each person who has it.  Our path to health is unique.  They say I can't be cured yet there are a small percentage of women with Metastatic disease who do go into long term remissions - I could possibly be one of them, one of the new treatments may work, something alternative may work, my body is pretty amazing - it may just say enough is enough and fix itself up (I know there are skeptics out there - stranger things have happened). Depsite this I am not FIGHTING - I am not a FIGHTER.  I hate this terminology.  Why would I fight my body - it created the cancer somehow, I am not at war with myself.  Cancer is not a foreign invader.  I am not battling and should I die from this disease, I will never have lost a battle.  I will have died because it was time and that was beyond my or anyone's control.  I am living, I am working pretty hard at living and healing.  I believe in my body's ability to heal and be strong and healthy. I believe in being knowledgeable, in making informed decisions in all aspects of my life.  I am not a set of lungs and lymph nodes - I am a living, breathing intelligent human being.  I did not lose my intellect when I got cancer, I did not lose my self respect or sense of intuition about my own body when I got cancer. I refuse to be told what is going to happen to me. So much in the cancer world is negative and superficial - I am living it and pretty darn well too. So I'll keep going for now thank you very much.  
I've more milstones to achieve and oversee!
Much love to all,
A xx
Tagged:
Comments