Security Upgrade - We will be asking everyone to reset their password on the 13th September 2023. To read further information please
click here
Friday Update 11th August 2023

Mez_BCNA
Administrator, Staff, Member, Moderator
Posts: 695
✭
Hello members and welcome to another Friday update,
You will probably notice BCNA activity in my recent posts. We headed to Canberra last week for the 'National Metastatic Breast Cancer' data roundtable and we are also busy preparing for the Field of Women event this month. I will share more details below in case you missed it!
Thankyou for your contributions to the proposed new private group Triple Negative Breast Cancer (TNBC)  which is now available to join.
Community Highlights
Popular Forum Discussions 

If you have missed some of the most active discussions last month, you can check them out via the links below:
Posts by 'Category Name' 22 July - 11 August 2023
Featured Private Group - 'Carers Corner'
With so many tailored private groups available through the Online Network, I have decided to 'feature' a group in my Friday Updates for those who are new to the community or haven't explored groups. The Carers Corner group may be suitable for someone diagnosed with breast cancer who is also managing the responsibility of caring for someone in their life; or perhaps you are a partner, parent, child or family member caring for someone with breast cancer. We hope this can be a space for members to share their stories and provide support to each other. 
Community News
BCNA News 03 August 2023 – People living with metastatic breast cancer call to be counted

Not many people know that people living with metastatic breast cancer in Australia are not consistently counted on our cancer registries  CLICK HERE to read more.
BCNA News 05 August 2023 - BCNA alarmed about delays in diagnosis and access to treatment for breast cancer in Queensland
Breast Cancer Network Australia (BCNA) is alarmed people in Queensland are waiting months for test results to confirm breast cancer and then delays for treatment after a diagnosis 
CLICK HERE
to read more and watch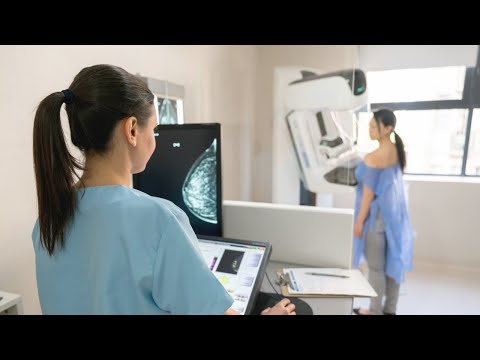 https://youtu.be/5ggUW5yLFdE
BCNA Remembers Harry Brooks
It is with a heavy heart that we share Breast Cancer Network Australia (BCNA) member and passionate advocate, Harry Brooks has died from metastatic breast cancer in June.

Harry was a person with enormous character and determination, demonstrated through his commitment and ability to raise awareness and greater understanding in the community of males living with breast cancer.

Over the years, Harry has been involved in many projects with BCNA including attending the first Blokes with breast cancer Zoom call in 2020. Harry was often asked to be the keynote speaker at community events, leaving a lasting impression on all in attendance. He was a proud member of the 2023 Consumer working group for the upcoming Field of Women as well as speaking regularly to BCNA staff. Those regular calls and emails with staff, who were privileged enough to work with him, are already missed.

'My goal is to educate others in order to reduce stigmatisation, judgement, and negativity so all men with breast cancer feel supported.' – Harry.

Thank you, Harry, for all you have done to give male breast cancer a voice. Your work will continue now and into the future.

Harry is survived by his beautiful wife, Yvonne, their two proud daughters, sons-in-law, and grandchildren.
Making Metastatic Breast Cancer Count

We are excited to share with you an update on our National Metastatic Breast Cancer data roundtable that was held last week in Canberra.
The roundtable was a key recommendation of our inaugural issues paper, Making Metastatic Breast Cancer Count, launched in October of last year. After several months of careful planning and extensive engagement with the sector, we successfully held a national roundtable bringing together over 35 experts across cancer registries, cancer epidemiology, policy, research, and several peak clinical groups.
Head to the recent Online Network discussion to read further Making Metastatic Breast Cancer Count - Parliamentary Friends of Women's Health panel discussion
BCNA Forums/Webcasts
Coffs Harbour Information Forum

BCNA is hosting an Information Forum in Coffs Harbour on the 7th of September 2023 for everyone affected by breast cancer, including their supporters, covering a range of vital topics
CLICK HERE to register (Note:
If you are unable to attend in person, you can still join us virtually. When registering, select 'Information Forum – Attending Virtually'. The virtual session will be delivered via Zoom, and you will receive the access link one day before the event).
Field of Women – 20th August 2023
In 2005 Breast Cancer Network Australia (BCNA) brought the Field of Women to life on the biggest stage as a visual representation of the statistics behind breast cancer at Melbourne's iconic MCG. It was ground-breaking as the first event of it's kind, aligning a cause that affects so many, with a sport that so many are mad about. 
This year's Field of Women will be held on Sunday 20 August. Buy your tickets or read more about our ground-breaking work over the past 25years via the link 
Field of Women 2023 tickets now available!
You can also read our recent Online Network discussion Field of Women - Sunday 20th August 2023
Books/Movies/TV Series/Documentaries
If you would like to know more about how you can get involved with BCNA CLICK HERE


That's all for today's update. Please take care and if you have any questions or feedback please messaged of our Online Network moderators below:

Tagged:
Comments