Security Upgrade - We will be asking everyone to reset their password on the 13th September 2023. To read further information please
click here
Have your say - Survey on BreastScreen Australia's Position Statement on Breast Density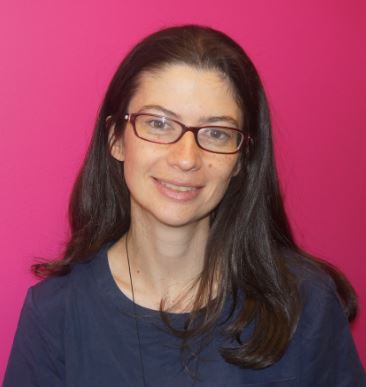 Hi all,
The Australian Department of Health is
considering whether
BreastScreen
Australia's Position Statement on Breast Density
needs to be changed.
The Department has commissioned Allen + Clarke, a consulting company, to
undertake a short, online survey to get the views of researchers, clinicians
and women who use BreastScreen services.
Currently, women who participate in
BreastScreen are
NOT
routinely told about their breast density.
The exception is the WA BreastScreen Program, which sends a letter to the woman
and her GP if the woman is assessed as having very dense breasts.
It can be harder to detect cancers on
mammograms of women with very dense breasts as breast density can hide or
'mask' breast cancers. Research has shown that having very dense breasts is
also a risk factor for breast cancer.
This survey is an important chance to share your views about whether
or not BreastScreen Australia should talk to women about breast density.
While more scientific research is needed to
help health professionals understand how women with very dense breasts can best
be screened and/or manage their breast cancer risk, many women argue that they want to be told.
The survey will close on 27 June 2018. Your
responses are anonymous.



Tips on
taking the survey


Some of the survey questions have been
written in a complicated way. We have developed the following tips to help you
have your say.
Please read BreastScreen Australia's
Position Statement on Breast Density before you take
the survey. The survey asks if you have read the Statement and you cannot
proceed with the survey if you answer 'no'.



If it's easier, you can read a summary of the Position Statement on the Information Forum on
Mammographic Density (INFORMD) website.

 
Please read BCNA's webpage about breast density
before you take the survey.

 
BCNA member Kate has shared her story about breast
density, which you can read here.

 
Question 6 of the survey asks what 'evidence-based'
changes you would like to see to the position statement and asks you to
provide 'citations' (e.g. journal articles). Please don't be put off
by the language in this question. BCNA has provided feedback to Allen +
Clarke that women's views are important and should not need to be
'evidence-based'.



We encourage you to share your views about breast density in the open-text
boxes at either question 6 or question 7
and not to be concerned with the way question 6 has been asked.

 
You can skip questions (i.e. leave them blank), but
please make sure that you click through to the end of the survey and click
'submit.

How to
participate?
You can take the survey here: https://www.surveymonkey.com/r/BSApositionstatementonbreastdensity.
Please also don't hesitate to email the BCNA
Policy Team on [email protected]
if you have questions.
Tagged:
Comments