Help test a new online database that shows interactions between cancer medicines, herbs & vitamins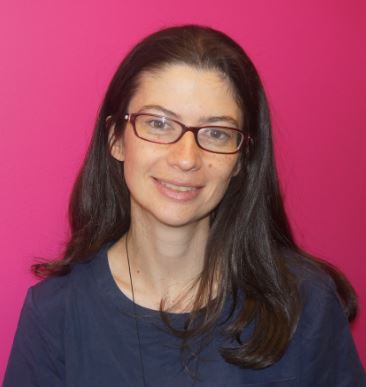 Hi all,

Researchers at Satori Medicine, an independent consulting group, in collaboration with an Expert Committee comprising of consumer representatives, including consumer representatives from Breast Cancer Network Australia, health professionals and other researchers are conducting a study to test, evaluate and report on the usefulness of IMgateway, which is an evidence-based database that has already been utilised by doctors and pharmacists for 18 years. The database provides information about interactions between pharmaceutical drugs and complementary medicines.

The researchers are working to adapt the database so that it is directly available to consumers including Australians diagnosed with cancer. They are inviting you to test the suitability of this adapted database for consumer use and provide feedback about its usefulness. The researchers will collate and analyse the results from the information you provide and prepare a published report.

About the IMgateway database
The adapted database will allow people affected by cancer to enter the name of a pharmaceutical drug or a complementary medicine (e.g. a herb, vitamin, mineral or food) and receive information about potential interactions that may interfere with the effectiveness of the drug.

For example, if you are taking an aromatase inhibitor and considering whether or not to take vitamin D, by using the database you can find information about whether or not vitamin D may interfere with the effectiveness of the aromatase inhibitor.

Who can participate?
You can participate in this study if you:
have been diagnosed with breast cancer, or are a carer
are comfortable reading and writing in English.
What does the study involve?
The survey will take approximately 15 to 20 minutes to complete and your responses will be confidential.

You will be asked to complete an online survey. The survey includes several general questions, such as:
Whether or not you use (or have used) a complementary medicine.
Where you would go for information about complementary medicines (e.g. your doctor, friends, online, family).
Whether you are concerned about possible interactions between cancer medicines and complementary medicines.
You will then be presented with a short, fictional scenario of a patient who is taking two pharmaceutical drugs and is considering taking two specified complementary medicines. You will be asked to use the online IMgateway database to see whether there are any interactions between the drugs and the complementary medicines. You will also be asked to provide feedback about the database and how easy it was to complete the task.
How do I take part?

If you are interested in taking part in the survey, please click the following link which provides a Participant Information Form providing details about the study:
https://www.bcna.org.au/media/7146/participant-information-form_10-feb-2019-final.pdf
.
Once you have read the Participant Information Form and you consent to take part in the survey, then click the Survey link below. Please take the survey by
27 February 2019
on a computer and not on a phone or tablet.
Survey Link

By clicking this link you are indicating that you have read the Participant Information Form and consent to take part in the survey: 
https://www.surveymonkey.com/r/6D3SDKT
.

Privacy
Your name and any other identifying information is not asked for in the questionnaire. The data collected will be reported as aggregated data. Any quotes used from answers given to any of the questions will not be able to identify any individual. By taking this survey you are providing your consent (agreement) for the researchers to collect and store your answers on Survey Monkey's overseas server (large computer).
For further information on BCNA's Privacy Statement please click here.
For a copy of SurveyMonkey's Privacy Statement please click here.
Thanks so much for considering this opportunity!
Comments
This discussion has been closed.