Home
›
Community news and events
Results of the Beacon name survey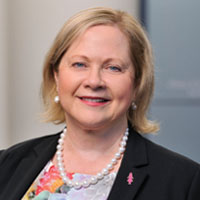 Christine_BCNA-CEO
Member
Posts: 10
✭
Hi everyone,


Thank you to those of you who took the time to complete our survey regarding the name of The Beacon. We were delighted to receive more than 2,700 responses.


The most popular response to the question 'What would you like BCNA's magazine to be called?' was The Beacon, with 49.5% of respondents selecting The Beacon. A total of 38.5% of respondents answered Pink Lady, while 12% chose 'other'.


As The Beacon received the most votes, it will remain the name of the magazine.


Thank you for speaking up about an issue that mattered to you.


Warm regards,
Christine
Tagged: