Home
›
Now what? The highs and lows of survivorship
Hair Diaries
Caibo
Adelaide
Member
Posts: 39
✭
After around  week 3 of starting chemo,I started loosing chunks of hair in the shower.It started to feel so dry and unhealthy,not to mention messy! 
It was upsetting me So I decided to shave it all off. I felt relieved after that. It was one less thing for me to deal with.
I started losing my eyelashes and eyebrows From about week 4 of Paclitaxol and continued to fall out until around after week 4 of stopping chemo. Once they all fell out the eyelashes started to grow back within a week and eyebrows about 2 weeks.Both are still growing and getting thicker and longer by the week. 
I will update with a week 9 picture soon as I have just had surgery so had to skip week 8. 
4 weeks after stopping chemo,visible signs of hair just starting to come through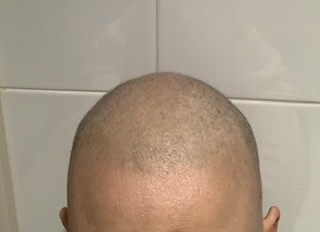 5 weeks
6 weeks 
7 weeks
Tagged: