Home
›
Community news and events
Friday update 19 June 2020

Giovanna_BCNA
Administrator, Staff, Member, Moderator
Posts: 1,552
✭
Hello everyone,
Welcome to our Friday update.  A very warm welcome to all of our new members who have come on board over the last month, I do hope that you are settling in and finding your way around. 
Most of you would know that as well as moderating the online community, I also respond to incoming calls on the BCNA helpline.  It was lovely to read the following post from @FLClover one of our recent new members regarding her experience of joining our online community.  It's really heartening to hear that she was able to find the support and connection that she needed at the time that helped with managing some of her anxiety and depression.   I do hope that you are feeling better and wish you well with your treatment.
'When I found out about this forum I didn't want to join straight away cause it would have made it 'real', but at the beginning of my depression I called the helpline in my despair and talked (or rather cried) to Giovanna, who thankfully made me join.
Since then I've been reading posts religiously, on all topics, every day, and have gotten so many answers I've needed. It's also the only thing I could concentrate on when I was at my worst, everything else was too painful, even talking to my daughter.
So yes, I can't stress enough the importance of this blog. Because it is truly the one place where people completely understand. I even got referred to my new surgeon by a lady on this blog, which changed everything for me for the better.'
Community Highlights

Each week we have lots of different discussions take place in the online network.  Here are some conversations that you may have missed during the last fortnight.
1.Pregnancy after breast cancer  Thread commenced by @Laura_Ann, thank you @sassyliz for your great response and congratulations!
2.The tears are driving me mad Thread commenced by @JacquiP asking what can she expect when stopping tamoxifen.  Hope you have been able to speak with your medical oncologist regarding your concerns @JacquiP.  Take care of you
3. Wise words post by @Blossom1961 is one of my favourites
Community news

Webcast - The psychological impact of a diagnosis of early breast cancer – 
Aired live 17 June 2020
A diagnosis of early breast cancer can be devastating and can trigger several adverse reactions and responses. Many experience a range of emotions including stress, sadness, fear and anger. It can also bring various challenges, including:
Coming to terms with the diagnosis
How breast cancer and treatment affects body image
Self-esteem and self-confidence
Wondering 'why me'
Dealing with uncertainty and imagining the worst
Dealing with practicalities such as family work and financial adjustments
Dealing with the responses of your partner, children, family, and friends to your diagnosis.
Where to find support
Facilitator: Kirsten Pilatti CEO BCNA
Speakers:  Charlotte Tottman, Clinical Psychologist & Jodie Lydeker, consumer
To view webinar on demand click here
Counter Part – Women supporting women with cancer.
Webinar - The emotional load of living with advanced cancer
This is a Making Connections session for women with advanced cancer
If you are living with metastatic cancer that requires ongoing treatment and monitoring, you are also managing a complex range of concerns and stresses.  These can include: emotions like grief, anger, fear, isolation, sadness; ongoing uncertainty about the future; managing side effects from treatment; changing roles; concerns about the impact of your health on loved ones; lack of understanding from significant others; anxiety about scans, tests and the progression of cancer; financial stress and the list goes on,
Monday 22 June
11 am – 12 midday
To view details click here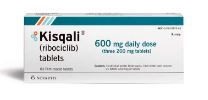 Two new compassionate access schemes for metastatic breast cancer patients

BCNA is pleased to advise that after many discussions with relevant pharmaceutical companies, two new compassionate access schemes are now open for patients wishing to access a CDK4/6 inhibitor for second or later line treatment of hormone receptor positive, HER2-negative metastatic breast cancer. 
To enquire about access to one of these schemes please speak with your medical oncologist.
Ribociclib – first and second line treatment (Novartis)
The SPARK Plus access program, being offered by Novartis, allows eligible patients to access ribociclib (Kisqali) free of charge for first and second line treatment.
In this setting, ribociclib is given in combination with fulvestrant (Faslodex), which is not currently available through the PBS. Fulvestrant is not provided as part of SPARK Plus and must be accessed independently, which will incur a cost.
AstraZeneca currently has an access program for fulvestrant as a monotherapy. BCNA is not aware if the program is being extended to patients wishing to use fulvestrant with a CDK inhibitor, but you can speak with your medical oncologist.
Abemaciclib – third and later line treatment (Lilly)
Lilly has opened a special access scheme to provide abemaciclib (Verzenio) for third and later line treatment. Patients will be assessed on a case by case basis but must meet the eligibility criteria for the MONARCH1 trial. These include:
Prior endocrine therapy (but no prior CDK4/6 inhibitor)
At least two prior chemotherapy regimens, with at least one but no more than two in the metastatic setting and one must have included a taxane
Adequate organ function
Measurable disease according to RECIST v1.1
ECOG performance score of 0/1.
In this setting, abemaciclib can be given as a monotherapy or with fulvestrant.
PBS applications for ribociclib and fulvestrant

The July meeting of the Pharmaceutical Benefits Advisory Committee will consider applications for ribociclib for first and second line use, and fulvestrant in any line of treatment. BCNA has provided a submission to PBAC in support of both drugs. The outcomes of the applications are due by the end of August. For more information, see the agenda for the PBAC meeting.
My Journey Online tool updates

My Journey online tool article updated 17 June 2020
Targeted therapies for hormone receptor (HR) positive metastatic breast cancer
Fundraising update 
Pink call out to Tradies – 16 June – 12 July 2020

This June, Breast Cancer Network Australia (BCNA) is putting a pink call out for tradies to buy and wear a pair of BCNA Pink Lady socks to work to help support Australians affected by breast cancer. The #BCNApinktradie campaign, is inspired by 21 year old apprentice plumber, Tristan McCulloch who lost his mum in February this year after a six year battle with breast cancer.
For more information click here
Some online groups that you may like to visit…

Aboriginal and Torres Strait Islander
Breast Cancer Childlessness and Us
Choosing Breast Reconstruction
Christian's diagnosed with breast cancer
Living with metastatic breast cancer
This week's reflective quote
'Compassion and tolerance are not a sign of weakness, but a sign of strength.'
Dalai Lama
Enjoy your weekend everyone, stay safe
The mod team
Giovanna, Riki, Laura, Michelle & Pat
Tagged: