Home
›
Community news and events
Friday Update
Cosette
Member
Posts: 652
✭
It's time for another Friday Update!
Community Highlights
We have 33 new members. Please give a warm welcome to WavingNotDrowning, P2T, Josav, and all our new members.
This week we had 52 posts and 277 comments. Here are some interesting and thoughtful posts you might have missed:
In other news, it looks like we've been able to curb the recent wave of spam. Thanks very much for your patience and cooperation.
BCNA News & Events
Did you catch Raelene Boyle on The Morning Show yesterday? She stopped by to talk about BCNA. If you missed it, you can watch the segment on their website.
The response to the Pink Buns campaign has been amazing. The Bakers Delight stores are going all out and people having been sharing pictures of themselves enjoying the Pink Buns. Check out a few pictures here and show us yours!
The Pink Lady Match is coming! It's Sunday, 15 May. Watch the Melbourne Demons play the Western Bulldogs at the MCG in support of all Australians affected by breast cancer. General admission tickets are $25 and all proceeds will be donated directly to BCNA. For more information and to purchase tickets, visit our event webpage.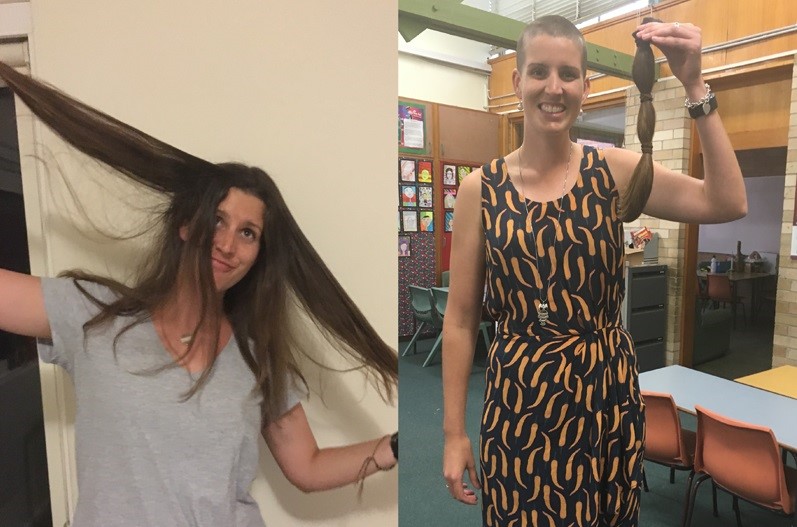 We are blown away every day by the inspiring fundraisers who take on personal challenges for BCNA. Check out the gorgeous Bronwyn, who recently shaved her head in support of Australians affected by breast cancer. She raised an amazing $8,000 for BCNA - we can't thank you enough Bronwyn!
We were so pleased to be able to attend the World Indigenous Cancer Conference (WICC) in Brisbane earlier this month. The event was a great opportunity for us to better understand the issues Aboriginal and Torres Strait Islander people affected by breast cancer face and to strengthen our relationship with Aboriginal and Torres Strait Islander organisations, community members and others working to bridge the gap in Aboriginal cancer health.
BCNA is planning to develop information resources in Greek and Chinese for people affected by secondary breast cancer. We are looking for people diagnosed with secondary breast cancer (i.e. whose breast cancer has spread to other parts of the body) and their family members to participate in focus groups which will help guide the development of these new resources. If you are from a Chinese or Greek speaking background and you are living with secondary breast cancer or support someone who is we would love to hear from you. Please contact BCNA research coordinator, Riki Long, on (03) 9805 2585 or via email rlong@bcna.org.au for more information and to get involved.
That's it! Have a pleasant and comfortable weekend!